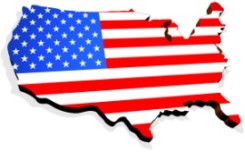 General info
If you have worked in the USA for less than a year, you have most probably overpaid tax. We are here to help you get it back!
The
tax system in the United States
has three levels – federal, state and local. Federal and state taxes are paid and refunded separately.
If you had income in the US, you can see on your paycheck all the taxes that were deducted from your earnings. On federal level these are federal income tax and FICA (
Social Security and Medicare taxes
). In most states, state income tax is withheld. It's possible you had to pay local tax as well, depending on where in the US you've worked. By law, if you earned income in the US, you are obligated to file a tax return after the end of the year.