Benita Beneva
6 July 2016
EU referendum polling day - live updates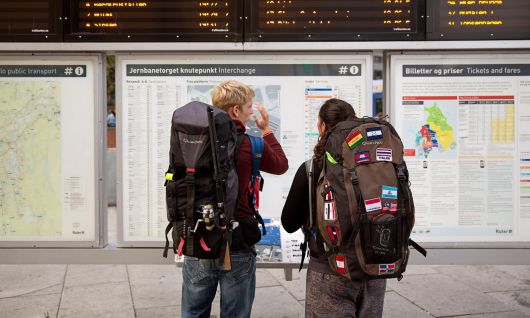 From jobs to travel and study:

how would Brexit affect young Britons?
For decades, young Britons have enjoyed the freedom of
Europe
, able to work, study and travel freely on the continent, and enjoy healthcare and other privileges while they do so.
Will young people still be able to get jobs in Europe?
Britain's membership of the EU means that citizens are able to live and work anywhere within the 28 countries of the EU.
Would Brexit make it easier for young people to find jobs in the UK?
Much would depend on the economic impact and whether a move to leave the EU would, as many international financial organisations have warned, trigger an economic reversal in the UK.
How will Brexit affect young people's ability to travel in Europe?
Many young people choose to take gap years in Europe or travel regularly on the continent. The threat Brexit poses to visa-free travel is a concern for some.
What would be the economic impact of Brexit on young people?
The prospect of Brexit has already hurt the pound, and if sterling were to fall dramatically in the days and weeks ahead, it would have an inevitable impact on inflation, making the cost of living dearer.